The Coronavirus has changed life as we know it. Tech hiring trends are always changing, let alone during and after a worldwide pandemic.
The growth and investment in tech as we retool for the future will drive greater talent demand. Businesses of all sizes will be looking for software developers and engineers to drive innovation and help beat the competition.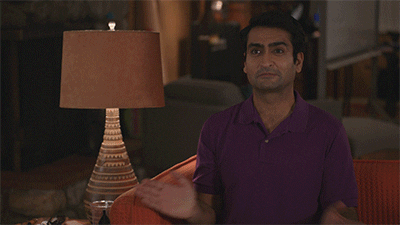 Although tech job postings went down from March to June 2020 due to the COVID-19 pandemic, it began surging upwards again in July. Many tech and labor experts project that the demand for tech jobs will keep rising in 2021.
In this article, we're going to take a look at the most promising trends in the tech industry. We'll also consider the programming languages and cutting-edge technologies that'll be leading the race.
These insights should help you better plan your tech hiring needs for 2021 to ensure your business remains pliable for the world of tomorrow.
If you're eager to learn what the new year has in store for the tech talent recruitment industry, keep reading.
Before you proceed, also grab a copy of our latest sourcing ebook
1. 87% of organizations are already experiencing a talent shortage
After the huge drop in jobs in the US tech market in the early months of the pandemic, there has been a steady increase since July 2020.
According to a survey by CompTIA, the U.S tech industry boasted a job growth of 391,000 in December 2020 and 44% of those positions were for software developers, IT project managers, and IT staff.
The same trend was happening in the UK tech sector. It saw a 56.5% month-on-month drop in job listings in April. However, job postings for IT professionals began to soar again in July.
As the world recovers from the ravages of the pandemic and normal hiring resumes, companies will have to deal with the rising shortage of tech talent. An estimated 1 million tech jobs are currently unfilled in the United States.
Almost 30% of companies in Norway state that lack of IT talent is hindering their growth. Finland's tech sector will need about 53,000 workers in 2021. In Sweden, the dev talent shortage is expected to hit 70,000 by 2022. This will account for 4% of Europe's digital skills shortage.
This demand for tech professionals will only continue to rise. Recent estimates by Microsoft revealed that there will be 149 million new technology-oriented jobs across the world by 2025. These roles will be in the fields of cybersecurity, cloud and software development, privacy and trust, and data analytics.
Companies that intend to compete effectively, keep expanding, and providing solutions to the problems of the day must start attracting top tech talent now. This way, you can avoid limiting the growth of your business in the months and years to come.
2. Demand for cybersecurity engineers has grown by over 21%
COVID-19 pushed most companies to switch to remote work which led to increased reliance on digital processes.
Research shows that 62% of SMB's and startups have upgraded or expanded their cloud usage during this time.
This new work landscape has made it a must for businesses to ensure that their data, networks, devices, and people are safe from potential threats within or beyond the organization.
The Covid-19 crisis spurred a dramatic rise in cyber attacks. As a result, brands have had to rethink their cybersecurity performance. As well as develop better protective measures and identify security weaknesses to build strong digital enterprises.
Dice's latest Tech Report, showed that network and system engineers ranked third for tech job postings in the third quarter of 2020. This need for cyber talent will mount in 2021.
Public and private cloud workloads are projected to grow this year at a rate of 73% and 27% respectively. According to experts, cyber crimes will cause $6 trillion in losses globally in 2021.
But here's the thing: cyber experts are hard to find.
Reports show that there'll be 3.5 million unfilled cybersecurity roles globally in 2021. Out of the candidates who apply for these positions, less than one in four will be qualified for the job.
So, get ready to go to war over available talent.
3. JavaScript will remain the undisputed #1 language for web development
Since its invention in 1995, JavaScript has been one of the most popular programming languages in the world. Devskiller reports that 72% of companies are looking to hire JavaScript experts.
There are hundreds of thousands of job listings globally requiring this skill and the demand seems to exceed the supply.
Our analysis of languages used the most by developers on CodersRank in 2020 ranked JavaScript in first place.
Similarly, in a 2020 developer survey by StackOverflow, JavaScript bagged the prize for the most used language for the eighth year in a row.
Despite the introduction of new tools and the constantly changing software industry, JavaScript's influence shows no signs of waning in 2021. Although it'll feel some pressure from fast-rising modern programming languages like Rust, Typescript, Go, and Swift.
JavaScript's domination is not surprising given that about 94.5% of all websites use it. If you're thinking of hiring a programmer for your projects this year, you're going to need an experienced developer on your team to achieve success.
It'll be easier for you to find experienced JS developers because the language has been a standard in the industry for decades.
Another advantage of hiring JS experts is the versatility that comes with the language. Not only can they make your front-end dreams come true, they can also code server-side (backend).
There's a lot that can be done with JavaScript. This is why JavaScript roles will still be on top of hiring trends in 2021.
4. Adoption of smarter COVID tech is on the rise
Eventually, things will re-open. People will be able to go about their daily activities. With that will come the rise of new COVID-related apps that we'll all have on our phones.
In Europe, many countries are already using technology to build tools that can help with detecting the virus. And also with curbing infection and stopping community transmission.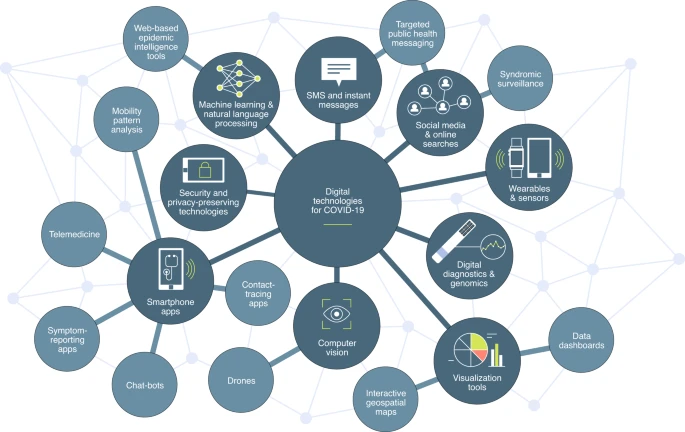 For example, the Czech Republic has launched Smart Quarantine. It's a digital tool that creates a map by tracking mobile phone data and card transactions made by Coronavirus patients.
The authorities then use this data to identify other individuals they may have come in contact with. These people will be traced and placed under quarantine while they undergo COVID-19 testing.
The development of a similar idea called ProteGo is underway in Poland. It uses a Bluetooth-enabled mobile app to let users know if they have been exposed to someone who has Coronavirus.
Anyone who falls sick can change their COVID status on the app anonymously. Notifications will then be sent to people who had contact with the infected person in the last few weeks and they'll be advised on what to do next.
This kind of technology is groundbreaking and could potentially save hundreds of thousands of lives. More countries and corporations will likely be investing in COVID-oriented tech in 2021.
Get ready to hire IT experts who will be coming up with creative tech solutions to address post-COVID technical challenges.
5. AI augmentation will create $2.9 trillion worth of business value in 2021
From online learning to automation, customer service, healthcare, and real-time data interpretation, AI and machine learning have enabled individuals and companies to continue exploring their full potential.
A vast array of new digital touch points have been introduced for B2B and B2C companies due to the pandemic. This means there's more data in circulation than ever before.
This data will need to be organized, accessed, integrated, and stored for analytic, management, collaborative, and transactional purposes in real-time.
In 2021, as more consumers and businesses come to grasp what AI can do, opportunities for innovation will present themselves. Individuals will keep searching for new ways to work efficiently and adjust other aspects of their lives.
Organizations will use intelligent agents to create more personalized experiences for their audience.
As a result, AI and ML technologies will become more affordable, widespread, powerful, and invisible. People will adopt AI and ML-based tools without even knowing it.
Despite the limitations of our current existence, AI can empower brands to function efficiently. According to IDC, global AI spending will reach $110 billion in 2024.
As AI and ML continue to disrupt and transform industries in 2021, capable talent with skills in these areas will be in high demand.
6. 71% of hiring managers claim Bootcamp grads have more experience than other hires
The days when developers needed a computer science or engineering degree to forge a career in tech are long over. Instead, companies are adopting experience-based hiring which prizes a candidate's actual skills over their educational background.
While speaking at the Satellite Conference last year, Elon Musk said that they do not require a formal college degree at Tesla.
Other prominent companies like Apple, IBM, Google, have also changed their hiring needs to focus more on skills rather than fancy diplomas.
Smaller organizations seem to have been on top of this tech hiring trend before everyone. Reports show that 32% of developers at small companies don't have a bachelor's degree. This figure stands at 9% for large corporations.
Hiring managers who have tried Bootcamp grads claim they were equally or better equipped for the role than college-educated hires.
In 2021, experience-based hiring will get even bigger. Tech recruiters will start recognizing that college degrees are not a good indicator of career readiness or technical abilities.
And this is what CodersRank stands for. We build comprehensive developer profiles for our 40,000+ users based on their real-life coding experience and skills gathered from their public and private code repositories. It is truly one of the new, creative ways to source on the market.
You get to see the projects they've worked on, the programming languages they're excellent at, and the tech stacks they love in real-time. You can see their progress from the very first commit they made to the present day.
This reduces the need for evaluation tests and qualification rounds. All you have to do is identify the candidates that fit the role you're recruiting for. Evaluate their technical background, reach out to them, and start hiring smarter.
7. 44% of organizations are likely to use more open source
As the economy fell and the world went into lock-down, open-source use went up. Developers had more time on their hands, which they volunteered to the open-source community.
Our data shows that CodersRank users made nearly 2,000 commits in open source projects in 2020.
According to a GitHub report, open-source contribution grew by 47.8% – 65.9% in the platform's leading regions.
This trend is expected to keep up in 2021. More companies will embrace open source to boost the efficiency of their app development and maintenance processes. As well as to unlock innovation, save time, and money.
An increasing number of developers will also devote more time contributing to open source projects rather than acquiring certifications.
This is because open-source will provide them with hands-on, real-world experience. Which will be more valuable on their resume than a piece of paper.
Consequently, hirers are going to be paying greater attention to open source experience to assess candidates' coding skills and problem-solving abilities.
8. Coding automation will experience rapid growth
In 2020, code automation and low-cost software solutions began gaining traction and will likely continue to do so throughout 2021.
Market penetration and adoption of these technologies will deepen as companies will adopt them to ease the workload for their developers.
This way, programmers can focus on the creative aspects of their job—problem solving—rather than wasting time and energy writing repetitive code.
Even the dull and humbling code review process can be augmented by machine learning. This will save a lot of time and potentially eliminate bias from the activity.
Researchers at MIT have developed an algorithm called MISIM (Machine Inferred Code Similarity) that can create algorithms. This trailblazing technology will help developers make their code more efficient by providing corrections and suggesting alternative programming methods.
If there's one surefire tech hiring trend, then it will be for MISIM and the likes. Still, code automation software will not eliminate or even stall the demand for human developers in 2021 and beyond.
Tech hiring trends in 2021 & beyond
Making predictions about anything seems like risky business after the year we lived through.
However, despite the vast uncertainty that lies ahead, it's safe to say that based on our research, prevailing signs, and familiarity with the tech landscape, it's likely that these hiring trends in tech will emerge one way or the other over the next 12 months.
Due to the changing standards of reality and the evolution of technology brought about by the pandemic, navigating the recruitment landscape is harder than ever.
It's important to stay on top of your game and show potential hires that your organization will be ideally suited to them. Register on CodersRank to start attracting, screening, and hiring the best developer talent for your technology needs.