Tech job postings in the United States rose significantly by 16% between Q1 and Q2 2021. Across the United Kingdom, the number of advertised tech and software developer roles increased by 23% in 2020, up from 19% in 2018 and climbing year on year. But that's not all, IT-related vacancies also currently eat up 13% of all job vacancies in the UK.
Several markets across Europe—Germany, Belgium, Poland, France, Netherlands, Czech Republic, Portugal, Spain, Italy, and Romania—also experienced a dramatic increase in tech hiring activity with nearly 900,000 job postings during Q3 2021.
All this goes to show that the tech industry is witnessing an unprecedented uptick in demand for highly skilled professionals who can help companies achieve their product and growth ambitions. This boom has practically turned tech workers into celebrities.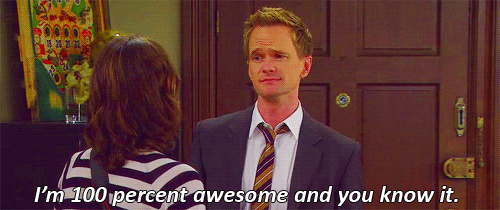 They are being courted by recruiters and managers alike, lured with mouthwatering benefits, tempted with sign-on bonuses and stock options, and are spoilt for choice when it comes to offers and finding their next place of work.
Whether you're a good or experienced software developer looking for a new challenge, seeking a pay raise, thinking of pivoting to a technical role, or trying to land your first job as a developer, the force could not be more with you than it is right now. 
Thanks to a horde of factors fueling the competition for qualified talent, this is the perfect time to make a move in the job market and secure a better opportunity for yourself.
In this article, we're going to explore these factors that are influencing the red-hot tech hiring market, how they impact hirers and benefit candidates, and how you can take advantage of them to reap your share of the bounty.
Why the tech hiring market is booming
1. The pandemic and the rising demand for digital solutions
After lockdowns were announced and restrictions were placed on movement, consumers had no choice but to turn to online channels to fulfill their needs. Whether it was ordering food, making money transfers, shopping for home decor items, or talking to loved ones, more people suddenly had to rely on digital technologies to do things they had previously done in person.
This meant that businesses that wanted to survive had to find ways to respond to these needs by creating digital offerings or enhancing their current digital practices to satisfy their customers.
Companies also had to rely on digital tech to communicate with internal stakeholders, streamline operations, make informed business decisions, strengthen data security, and accelerate cloud migration to deal with the large influx of new customers and users.
Those who could afford to began hiring right away to keep up with growth and consumer demands. Others took notes and made plans to expand their tech budget for 2021 and beyond to enable them compete effectively. Both of which have led to a staggering increase in the demand for software developers.
Prior to COVID-19, many organizations saw digital technologies as just another cost-saving tool, but this mindset has since changed. Most companies and executives now see the importance of investing in digital technologies and they're padding their technology teams to meet the challenge.
2. Resumption of stalled plans and investments
The instability that followed in the wake of the pandemic caused companies to restrategize and reconsider their priorities. Lots of initiatives were put on hold in 2020 to focus on responding to the crisis.
Many companies placed a freeze on hiring, others cut back on all or most investments and spending since money wasn't trickling in from all the usual sources. But as the year went by and organizations grew accustomed to the new normal, it was time to revisit all the ideas that had been placed on the back burner.
In 2021, organizations began to crawl back out of their shells and put their technology budgets to good use. Businesses that had dragged their feet on the adoption of digital and enterprise software are now trying to catch up. Consequently, the need to hire developers to bring planned projects and products to life has been growing.
3. The rapid growth of new tech and big tech
In June 2021, RevenueCat, an in-app subscription management tool raised $40 million dollars during its Series B round. The hefty investment was secured to help drive the company's growth and hire more people, hopefully taking the 35-person startup to 100 team members by the end of 2022.
Like RevenueCat, thousands of tech-enabled companies across the world have been receiving substantial venture capital infusion to enable their expansion. Venture capital investment spending in startups across the world reached $288 billion in the first half of 2021, setting a new global record.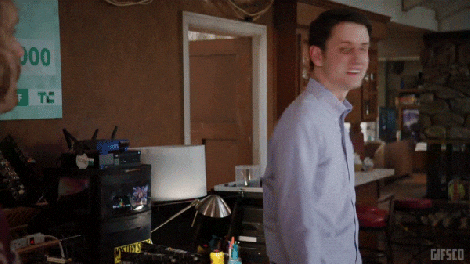 For most of these companies, the cash injections have created a corresponding increase in employees and job advertisements. This is because they need to acquire talent to get them to the next phase of their growth and deliver on the assurances they've made to investors.
Big tech companies like Google, Netflix, Meta, Apple, Microsoft, Coinbase, Zoom, and more no longer have dibs on the best talents in the industry. Thanks to venture capital, startups—even early-stage ones, can afford to offer competitive salaries to their workers. So they're out there fighting aggressively for qualified technical talent.
This doesn't mean that established tech companies are out of the race. They're still as hungry as ever to grow their companies, build more products, and expand capabilities. As a result, they're also on a hiring spree, offering top-of-the-line packages and benefits to attract candidates.
4. Increasing rate of employee churn
In early 2021, flocks of employees began resigning from their jobs voluntarily. For many of these people, the decision to leave their jobs wasn't motivated by a new offer or job on the horizon. They had just become frustrated with their jobs or careers and were still reeling from the impact of the pandemic.
COVID-19 brought about a shift to remote work for many IT professionals, software developers and non-essential workers, this newly gained flexibility came at a cost. People found themselves working longer hours and juggling heavier workloads. All because of the assumption that since they were working from home and had nowhere to go, they could afford to start and end their days earlier and later than usual.
Burnout was quick to follow and professionals responded to this by walking away from their jobs or plotting to leave. For some, their decisions to resign were influenced by factors like return-to-office policies that left no room for flexibility, and a reluctance to give up remote work.
Other employees just wanted a break from capitalism while exploring work opportunities that offer higher salaries, positive workplace culture, and the chance to work from home. This employee churn has contributed to the tech hiring boom because companies need to fill positions that are suddenly opening up and snag qualified software engineers that are trickling back into the recruitment market.
5. Widespread adoption of remote work
Remote work introduced possibilities to the hiring landscape that weren't being actively explored prior to the pandemic. Before disaster struck, working from home or from anywhere was a privilege that only a few people enjoyed. Then came 2020, and most companies had to embrace a remote working culture to keep their business running and their employees safe.
Businesses that were only open to hiring from a particular location because they needed workers to come into the office every day, began expanding their search to neighboring cities and even the whole state or country. This meant that startups and tech companies at all stages could now compete for talent anywhere in the world.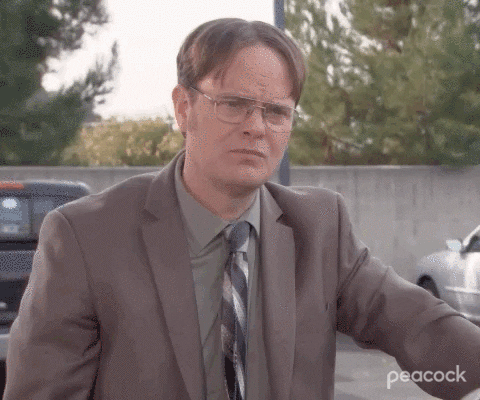 They no longer had to content themselves with the software engineers that were directly available to them in their locales alone. They could spread their wings and lure top candidates from across the globe. Likewise, remote work gave developers greater options to sort and choose where they wanted to work from an ever-expanding list of companies.
Combine this with the employees who have embraced the flexibility of remote work forever and are leaving their current workplaces to escape back-to-office mandates and you have a storm of hiring opportunities coming your way.
6. Non-tech companies are competing aggressively for talent
The world used to be rigidly divided between tech companies and non-tech companies, then the pandemic came and had us thinking maybe all companies should be tech companies. The importance of having strong digital products that could meet consumer needs even in the absence of physical interactions became to everyone.
For most "serious" engineers, working at a non-tech organization was not something they would contemplate in the past, but the lines are getting blurred now. More and more non-tech companies are incorporating advanced technologies and technical products into their offerings.
They want to give themselves an edge over the competition, improve their customer experience, and even transform themselves into full-blown tech organizations.
Non-tech companies are fleshing out their technical departments and they're devoting large sums to build excellent tech teams, creating an even bigger demand for software engineers.
7. A widening talent gap for senior developers
Senior software engineers are getting scarcer by the day. A lot of them are either taking a long break from work to travel or do other interesting things. Some are trying to recover from months of overexertion and burnout, while others are launching their own startups or even leaving the hiring pool completely.
Since they earn a lot of money, senior developers can afford to take a step back from their jobs because they've got significant savings to fall back on as they figure out the next steps for their careers.
Some plan to return to the job market after a few months or once they find an opportunity they're excited about. Those with thicker skin decide to go off on their own and take advantage of the bountiful venture capital seed funds available to start their own companies.
This means the companies they leave have to join the fierce hunt for senior tech talent and provide over-the-top compensation and benefits to attract and retain them.
The effects on hirers and candidates
So what does all this mean for you as a developer?
The current frenzy in the tech hiring market has disrupted the recruitment landscape in your favor. For once, you and your developer skills are in the driver's seat, calling the shots and steering the vehicle down the path that is most favorable to you.
You have an epic opportunity to advance your career, secure a dream job, and enjoy more flexibility in your professional life than ever before. Whether you're thinking about switching jobs or kickstarting a career in software engineering, there are so many grand benefits that you get to enjoy thanks to the hiring climate and the voracious demand for talented tech professionals across the globe.
1. Better compensation packages for tech professionals
Since the competition for experienced, highly-skilled talent is stiff and there are simply not enough developers to go around, companies are willing to pay top-dollar to find and sign the best candidates.
For example, Kyle Russell, the founder of the mobile game company, PlaybyteInc offered to pay one Bitcoin—the equivalent of $44,500 at the time—for a referral that leads to a hire. Lots of startups have been embracing this strategy lately, offering referral bonuses consisting of thousands of dollars and other interesting goodies to anyone that refers to a job candidate that results in a position being filled.
In light of the situation, organizations are also giving raises to their staff to get them to stay. So if you're not particularly keen on leaving your current job, you might still be able to benefit from the state of the tech market by requesting a pay raise. However, it's usually better to have an offer at hand from a different company that you can parlay into a salary increase and to ensure your request is taken seriously.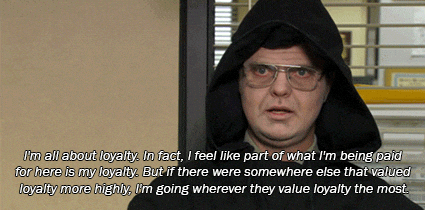 As more companies are now competing for talent at a global level, you can easily command significantly higher salaries and wages by looking outside of your locale to other markets where the pay is larger for the same role. You don't have to accept the first employment offer you receive.
Be prepared to play tough and negotiate for more money and other benefits like equity, sign-on bonuses, paid time off, relocation bonus, permanent remote/hybrid work, and more.
2. Shorter hiring timelines
If you've been a software engineer for a while, you know how tedious and painful developer interviews can be. You have to go through multiple stages where they test everything from design, logic, and problem solving to your knowledge of computer science. And what's worse, you could wait months after completing the interview before hearing back from the companies about the status of your application.
Nowadays, businesses are realizing that they cannot afford to have a systematic, drawn-out, multi-phase approach to hiring anymore. They recognize the need to act fast and close on offers before the competition sweeps up available candidates, so they're accelerating their interview timelines.
Some companies are even waving technical interviews altogether and recruiting talent on the strength of their experiences, skills, and work history to hasten the hiring process. Pressure is the name of the game and recruiters will use tricks in their arsenal to get you to join their organization as soon as possible.
All this means that unlike in the past when you could spend months applying for jobs, navigating complex interview processes, and waiting for a response, you'll probably find it easier and faster to secure a new, well-paying gig now.
3. A greater focus on skills over traditional hiring requirements
According to the new global Tech Hiring Survey report by CoderPad and CodinGame, 47% of recruiters are having a difficult time finding qualified candidates when hiring developers.
One of the ways recruiters are addressing this challenge to increase the talent pool available to them and ensure they fill open roles is by tweaking the usual hiring process and reducing their dependence on traditional requirements.
More recruiters are ditching resumes in their hiring process and letting candidates' skills and projects speak for them. Rather than sticking to hiring locally, they're recruiting for open positions internationally.
Also, recruiters are starting to focus more on skills over schools since a great number of developers didn't learn to code in university or engineering school. The percentage of recruiters willing to hire software engineers from non-academic backgrounds jumped from 23% to 39% in 2021 alone.
Live interviews and technical assessment tests are being used by recruiters to better judge the skill level of candidates and find the best developers, introducing more transparency and fairness to the tech hiring process.
Now, thanks to the tight labor market, you have a greater chance of getting into companies and landing jobs that you might not have been considered for two or three years ago because of rigid hiring practices that prioritized CVs, degrees, and geography before anything else.
4. Candidates have more control over the recruitment/employment process
The hot hiring climate has led to developers using creative ways to exploit the market and get more for their work than they would ordinarily receive. For instance, you can interview with a bunch of companies, receive an offer from one and use it to negotiate a higher salary at another organization. Then take that new offer to a different company to get an even bigger offer, and so on.
Some developers are automating their jobs by writing code to do most of the work for them, while they spend their working hours doing fun stuff and playing games. Others are holding down multiple remote engineering jobs at the same time and taking in higher combined compensation. Or even ditching permanent positions completely to work as contractors and consultants.
If you are a high performer who can hold down multiple jobs and do them all well or find more efficient ways to do your job and free up your time, you can consider taking this route to earning more. Just remember that right now, you have more say over your employment conditions than ever before so you can make the compensation, benefits, culture, and flexibility you want in a job happen.
5. Experience is becoming less of a proxy for capability
It makes sense to assume that people with more experience are better qualified for a job, which is why everyone is scrambling to hire senior software engineers. They already know what they're doing and how to do it well so they're easier to onboard and there's almost no need to train them.
However, recruiters are starting to realize that having more experience doesn't always equate to being the best person for a job. Junior software developers may not possess certain technical skills, but they have great potential coupled with the ability to pick up new knowledge quickly and apply fresh ideas and tactics to find solutions to problems.
More recruiters are expanding their search criteria and hiring requirements beyond traditional markers of success like years of experience. They're taking chances on less-experienced talent that brings other things to the table.
If you are a quick and enthusiastic learner with a mindset that's committed to growth and the faculty for applying new strategies and tools to work out problems, you can still go very far in the job market without being a senior. You just need to help recruiters and hiring managers see your potential.
Land the job of your dreams
The tech hiring surge we're seeing right now isn't going to last forever, which is why you need to act fast and start making moves before it cools down. Developers are hot cake at the moment, so now is the best time to take advantage of it.
Ask for that promotion, request for that, start sending out applications to open positions, brush up your online profiles and put yourself out there so recruiters can find you.
If you're in the market for a new job, don't forget to think through what you want. Make notes of the things that are most important to you in your next job or company and the stuff you're willing to compromise on or barter to get them.
CodersRank is a great place to search for great job opportunities and get your profile in front of recruiters who are actively looking to hire qualified candidates. All you have to do is sign up and set up your free developer profile to start getting better job offers.