Hey, awesome coders!
This past week, while you've been busy building code, debugging, testing, and deploying, we were… well, doing the same. 😉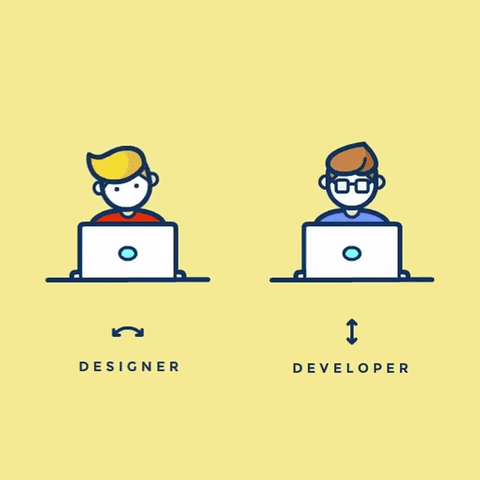 I know we have just gave you some new features recently. But this is too good not to share.
We are ready to introduce two new features on the CodersRank platform that will help you generate a well-rounded developer profile. 👨‍💻👩‍💻
<!–Stay tuned for an even BIGGER announcement coming to a UI near you… Hint: you're about to get a HUGE boost in your job search. –!>
Now back to the new features we have for today.
TL;DR
---
1. New job seeker status
*******************************
Up 'till now, you had access to our job boards and you could create a sweet, resume-style profile. These are all great features but they still needed a key ingredient: the ability to set your job seeker status.
You can now select from three different statuses:
Actively looking for a job
Not looking, but open to offers
Not available for hire
When you select "actively looking for a job", this status will be activated for the next 30 days. If you are still looking at the end of your 30-day period, simply re-select this option to reset the counter. If you don't reset it manually, your status will automatically change to "not looking but open to offers."
By selecting one of these options, CodersRank will be able to recommend you more fitting jobs.
How to select a job seeker status on CodersRank:
Scroll down and find Job Status
Select the option that best suits your current situation
---
2. More comprehensive profile
****************************************
We realized that in order to help you create a profile that paints an accurate picture of your coding skills, we have to ask the right questions.
You will see that your preferred specializations and types of jobs are getting more weight in your profile. The reason for this is because these are some of the most popular sections that recruiters look at.
Let's give them what they want!
These are the new fields we have added:
Technical skills
Specializations (you can input up to 3)
Gender (with a "prefer not to say" option)
Birth date
These are the fields we have updated:
Types of jobs you're interested in (full-time/part-time/internship)
Remote work availability (yes/no/remote only)
Availability to relocate (yes/no)
Tips to make the most of your CodersRank membership
We highly recommend filling out your profile completely. The better you fill it out, the more suitable jobs we can recommend.
Connect all your coding repositories, such as GitHub, GitLab, and Stack Overflow. This step affects your CodersRank score directly!
In the "Manually added repos" section, you can add ANY type of repo (public OR private) including but not limited to Bitbucket, DevOps, etc. Our extractor does not share any private data, so your NDAs should also be safe (but it never hurts to double-check your contract).
…and one more thing
Stay tuned for a BIG announcement coming in a couple of weeks!
We'll announce the news on our Slack channel. Join us there to be among the first to see what the buzz is all about (our devs will be around for questions).
Cheers, 🐝
Adrienn